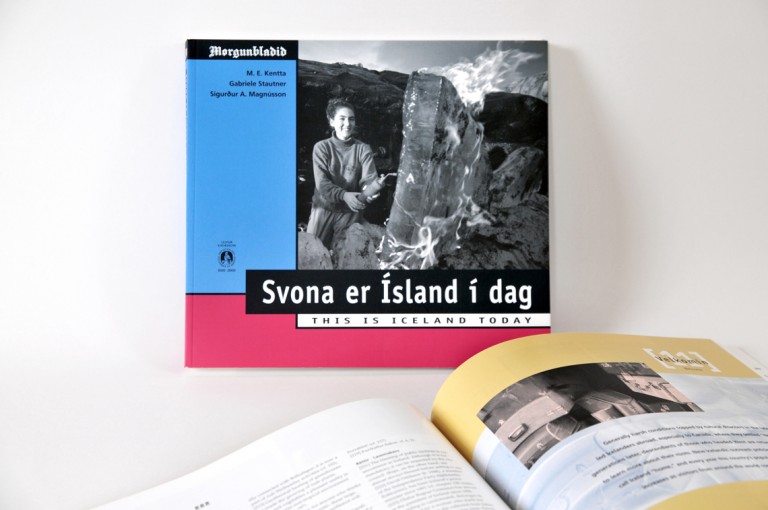 Svona er Ísland í dag
This is Iceland Today
White night rainbows, mountain trolls, Viking weddings, glacial lagoons, sheep heads for dinner…
Iceland Today is the first of its kind—an insider's look at the daily events that add up to a country that's like no other! Icelandic text with English translations by Sigurdur A. Magnússon, one of Iceland's best-known authors. Fabulous photos by some of Iceland's greatest professional and amateur photographers. Bibliography, and Web links.
Iceland Today has been of special interest to all students of this modern language of the Vikings as well as to anyone claiming connections to this amazing land—whether by family ties or intrigue.
Initiated, developed and realized by Margaret E. Kentta and Gabriele Stautner, ARTIFOX, with the support of Morgunbladid, the Leifur Eiríksson Millennium Commission, the Ministry of Education, Science and Culture, and the Faculty of Icelandic for Foreign Students at the University of Iceland.
Foreword by Ólafur Ragnar Grímsson,
president of Iceland.